Everyone deserves technology they can trust
We're building a community of practitioners who put people at the center of privacy, security, and transparency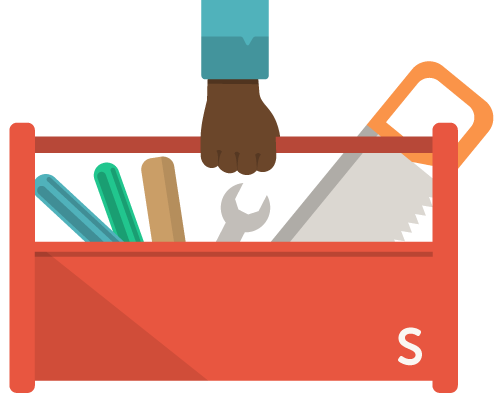 What we do
We empower practitioners through open research, professional education, community building, and hands-on support.
We support user experience designers and researchers who are building security skills to engage users in protecting their privacy. We partner with developers of ethical technologies to improve the user experience of their tools and build skills conducting user research.
More about what we do →
Who we are →
We believe everyone deserves technology that respects their need for security, privacy, and transparency
We consider user experience design, grounded research, and principled development practices to be critical parts of making complex technical systems accessible and accountable to their users.
We are an educational nonprofit 501(c)3 that supports software developers, user experience designers, and researchers in building technology. Our Knowledge Base contains resources for practitioners to build their skills.
Featured resources
Recently on the blog
Data Handling Best Practices
Doing data handling with privacy and security in mind means spending some time to identify different threats, culminating in a threat model, and coming up with strategies that fit the particular threat model. We've compiled some best practices for both risk assessment and security strategies.




Work with us
Thanks to support from the Open Tech Fund, Mozilla, Usable, the Prototype Fund, and others, we've worked with developers and information security professionals around the globe to build skills in user research, prototyping, and UX design. We also supply professional designers with peer support, security skills, and insights into the privacy implications of their work.
Through workshops, coaching sessions, consulting, and 1:1 support, Simply Secure empowers practitioners to build privacy-preserving technology.
Contact us →
Donate to us →