Coaching Tailored to Your Project
With experience designing for websites, dekstops, mobile, and embedded apps, we specialize in improving the user experience of privacy and security-related applications.
We give real-time feedback during office hours, such as sessions we've organized with Open Tech Fund and Prototype Fund grantees. We also conduct more detailed, independent UX reviews and then report back recommendations to the team. In addition to general UX guidance, we also offer a specialized Usable Security Audit.
Simply Secure has given user experience guidance to more than twenty projects on range of issues including:
Information architecture
UX flow
On-boarding experience
Visual design, identity, and branding
Creating style guides
Interaction design and motion graphics
Writing for in-app copy, app store descriptions, and websites
Service design, including multi-factor authentication
Our guidance doesn't end with our consultations. We work to build teams' skills and make them self-sufficient by recommending resources to delve deeper into issues themselves, such as Don't Let Color Drown Out Your Message and the Illustrated Quick-Start Guide to Wireframing from our Knowledge Base.
For teams that want to hire a professional designer, Simply Secure can help scope a creative brief and help structure projects for success integrating design and research into technical teams. Learn more about contracting creatives and how to organize your team for success.
We also provide peer support and discussion through our community building activities.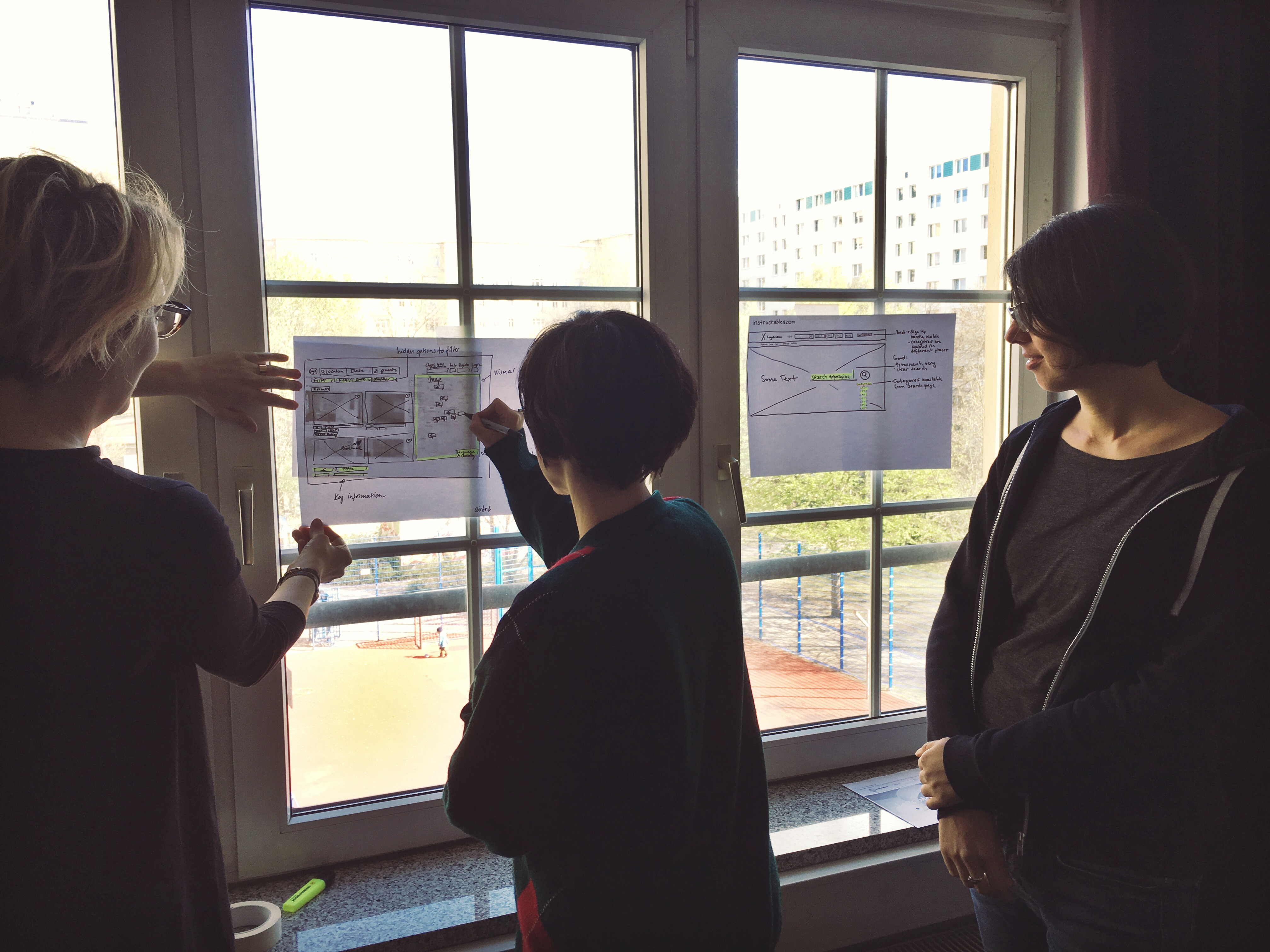 Developers sketching wireframes of analogous websites during a hands-on user experience guidance session.