Trust & Responsibility 'Tea Time': New video series with World Interaction Design Day exploring design and trust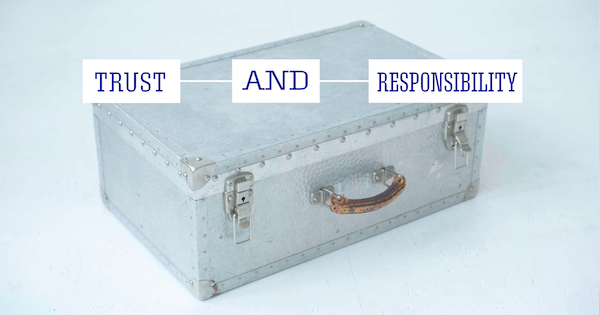 How do we design for trust? What is our responsibility as designers?
These questions have been popping up in the global design conversation lately, and not a moment too soon. This year, Adobe and IxDA have named Trust and Responsibility as the theme for World Interaction Design Day (IxDD) 2019.

We at Simply Secure couldn't be more delighted: our mission is to practice and support responsible design, and IxDD is an opportunity for designers around the world to organize events and start discussions around how we, the design community, need to frame our mission, our philosophy, and our craft. Not only do we grapple with these questions in our daily work, we're also confronted with them on a larger scale whenever we read or listen to the news.
So, as we approach IxDD this September, we wanted to share how we at Simply Secure grapple with some of the most complex topics designers face. In this series of video shorts, we're inviting you into our living room for a cup of our favorite beverage. We'll be sharing more of our research and resources over the course of the summer. But for now, please accept our invitation to set your work down for a moment and put the kettle on – it's tea time.
All Videos: Tea Time — Trust & Responsibility
Interested in engaging in the conversation? Propose an event for World Interaction Design Day, join the conversation online (#IxDD), reach out, or join us in our [community slack](mailto:slack@simplysecure.org?subject=I'd like to join the Simply Secure Slack).
|

|

|

|