No matter what stage your project is in – from conceptual idea to robust product with a large user base - we have ways to uncover unmet user needs and deliverable actionable feedback to the development team. With deep expertise in multiple methods for fieldwork, Simply Secure will craft a custom research program to address your team's priorities. If your project requires more specific security expertise, consider a
Usable Security Audit.
Simply Secure does both custom user research for consulting clients and trains teams to conduct their own user research.
Our Research
We select from a range of methods for both in-person and remote feedback, including:
Cognitive walkthroughs/think aloud protocols
Semi-structured individual or group interviews
Surveys, questionnaires, and prioritization exercises
Feedback on low-fidelity prototypes, including paper
Diaries and prompted in situ studies
Workshops, games, and activities for capturing structured feedback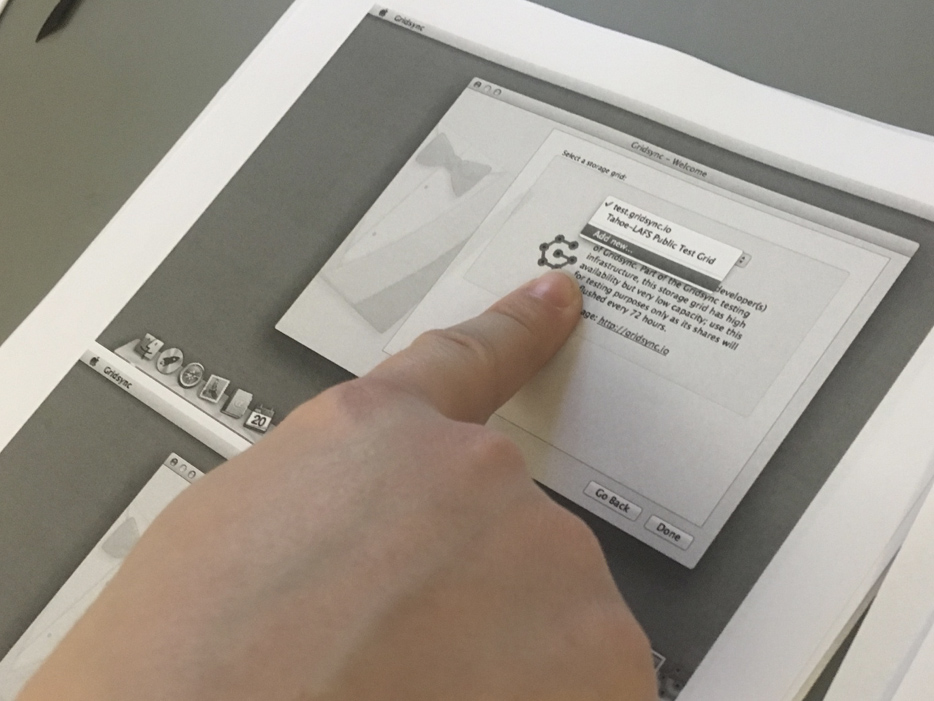 Participant thinking aloud while going through screenshots of the onboarding process for encrypted storage solution GridSync.
Simply Secure partners with you to set the deliverables, and we can deliver annotated screen shots, information architecture diagrams, presentations, or reports to share the findings wtih your teams. For an example of research outputs from one of our open research projects, see our Mobile Messaging in NYC study.
Because we believe in open source values, we work to share what we learn with the community. However, we respect the confidentiality of all consulting engagements, and nothing is shared without explicit client permission. Even on confidential research projects, there may be opportunities to share resources like the interview guide in our resource library.
Building Teams' Research Skills
In addition to independently doing user research and sharing the results back with the team, Simply Secure also works with technical teams to build their own user research skills. Our Knowledge Base has a section devoted to building user research skills, building from Foundations requiring no prior knowledge, to How-To Guides for quick tips, to the advanced Professional Knowledge series covering emerging issues.
In additional to online resources, we do custom in-person user research trainings. We also conduct field research side-by-side with our clients so they can watch us run feedback sessions. Through preparation, observation, debriefing, and attentive coaching, the technical teams who work with Simply Secure learn how to make feedback actionable.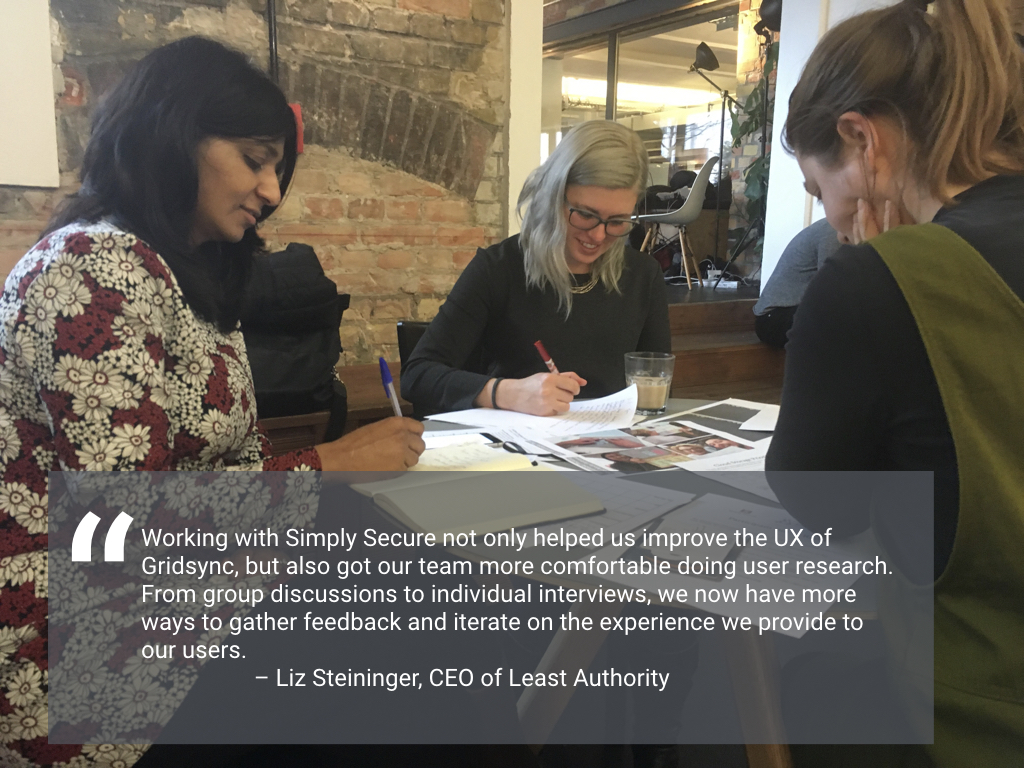 Our research training includes:
Building organizational capacity for managing studies
How to identify and screen candidates or partner with somebody who can
Product management tips for integrating research into development cycles
Best practices for conducting respectful, human-centered research
Making sense of user research and creating actionable plans