Calling UX Designers & Usability Researchers
We are pleased to share that the call for applications to the 2016 Supporting Usability and Design for Security (SUDS) Fellowship is now live. The fellowship, which is sponsored by the Open Technology Fund and co-administered by Simply Secure, is the next generation of the Secure Usability Fellowship Program (SUFP).
Note: the deadline for applications has been extended to March 21st.
SUDS is designed to pair fellows with host organizations that will offer mentorship and oversight, and Simply Secure is once again acting as one of the host organizations. Read on for more information about the fellowship, as well as for details on what types of projects we specifically are interested in hosting.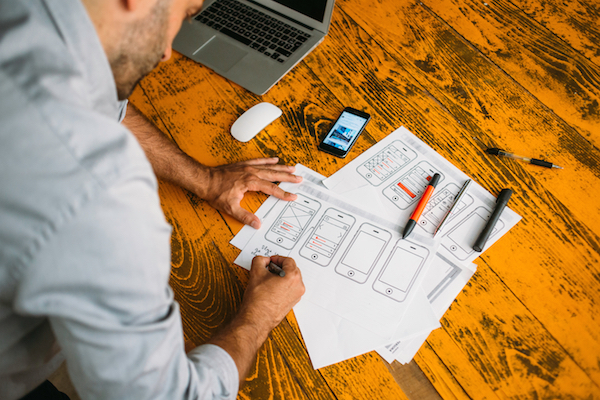 Come design and research with us!
Fellowship basics
How long is the fellowship?
The fellowship term can be 3-6 months (for seasonal fellows) or 12 months (for senior fellows).
What is included?
A modest stipend, plus a modest travel stipend for 12-month (senior fellows). See the SUDS application site for more details.
Who should apply?
The fellowship is targeted at UX professionals. This means primarily UX designers and usability researchers, although other types of human-centered experts are welcome to apply.
What types of projects does it support?
It is designed to fund human-centered design and research work on security and privacy problems that fall under OTF's Internet-freedom remit. This might include, for example, research into challenges users of privacy-preserving software currently have, or design explorations to help make such tools more useful and delightful.
What types of projects does it not support
SUDS does not support software development directly: i.e., it generally won't fund people to write software code. It doesn't support policy research, training, or long-horizon (5+ year) speculative research activities. Finally, it is not general-purpose lab funding; it is designed to support an individual UX professional working full-time for the specified fellowship term.
What Simply Secure is looking for
The SUDS application site has the list of current hosts, and encourages you to suggest additional ones. Different hosts are interested in working on different types of projects. Simply Secure is open to applicants from a variety of UX-oriented backgrounds, and with different levels of experience working with security and/or privacy.
Our organization is especially focused on supporting high-quality UX design and usability research for secure-communications software (e.g., encrypted chat), and on normalizing UX processes into the open-source development process. But, we're open to other types of projects, too.
So if you're an experienced UX designer or researcher and are passionate about security and privacy, we want to hear from you. If your idea falls outside of our core focus area or you don't even know exactly what you want to work on, that's ok – we can chat about your interests and work with you to see if there's a project that might fit your background! Just drop us a line at contact@simplysecure.org.