Meet Jasmine McNealy, Superbloom Board Member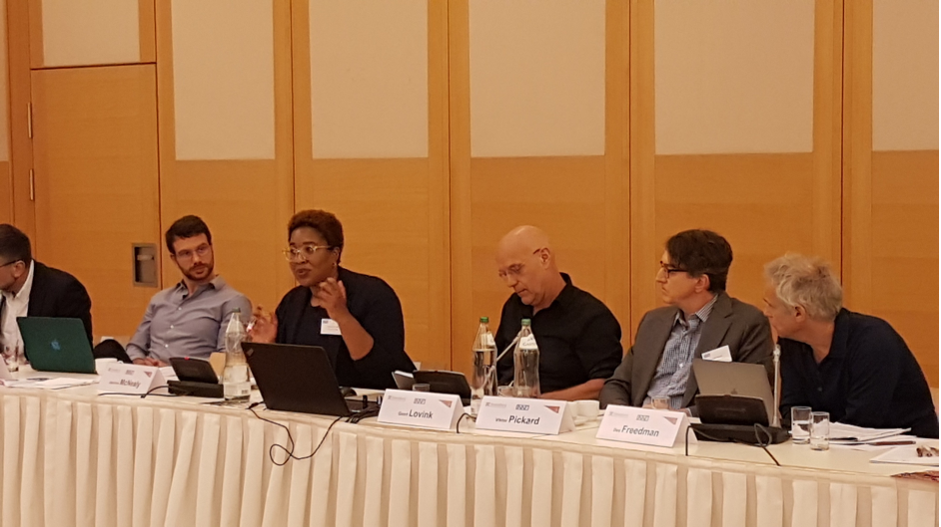 Tell us a little bit about yourself and what you do professionally. 
Hello! I am an associate professor at a university in the southeastern US and the founder and principal of a research and strategy consultancy called The Alveary LLC. I am also an attorney and, I suppose, an overall nerd.
How did you end up on this path? 
To tell the truth, I wandered into this path. It is not anything I could have imagined.
What keeps you motivated to do this important work? 
I think there are opportunities to change how people are forced to live, how organizations do business, and to reduce harm. These are the things that are purposeful and important to me.
When did you first hear of Superbloom? 
In 2018/2019 I was doing a fellowship based in NYC and in Boston. I was introduced to Superbloom folks and affiliates through connections with Data & Society, Civic Hall, and the Kennedy School. 
Why did you decide to join our Board?
I think Superbloom has an important mission and set of values. I think the work that the organization does is important and being a Board member allows me to take part in this very important work.
How do you see your experience and expertise supporting Superbloom as a member of the Board? 
I think that my experience and expertise will support the Board in a broad range of issues and considerations. I'm happy to serve in any of the areas necessary.
Why is it important to change who technology serves? How do you think Superbloom is positioned to support that vision?
It is important to change who technology serves because the use and implementation of technology can cause both short- and long-term impacts. It has implications for how people live their lives. Superbloom is positioned to assist organizations in critically considering how they are deploying and creating technology that impacts people, and hopefully, persuading organizations to make the important changes to their values and systems to mitigate harm.
What is something that's exciting you at the moment?
I'm getting into some research that I think is important and can snowball into other things.